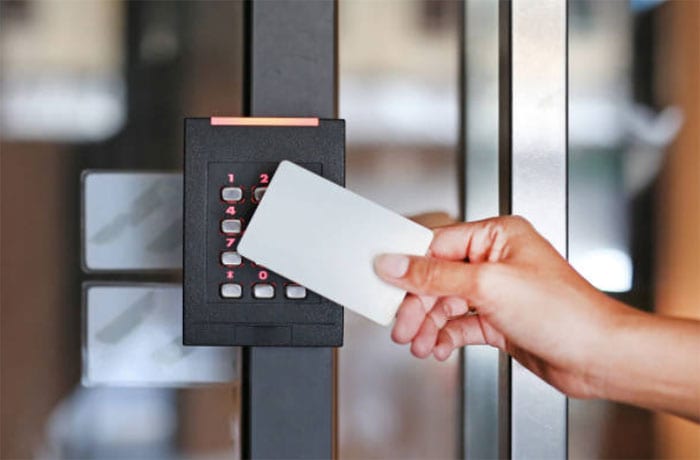 Protect parking lots and points of entry with card access devices. Pointe Alarm has systems for everything from just a few doors to complex enterprise-level security.
Card access systems can trigger door locks with proximity cards, bar coding, magnetic strips or biometric technologies. Integrated video, photo badging, telephone entry and many other powerful features can be employed.
Security can be enhanced by limiting entry to only specific users. With a card access system, vendors, employees and management can only gain access to the areas that they have clearance for. Each entry can be logged and tagged with time codes for later review.
Call 313 882 SAFE.