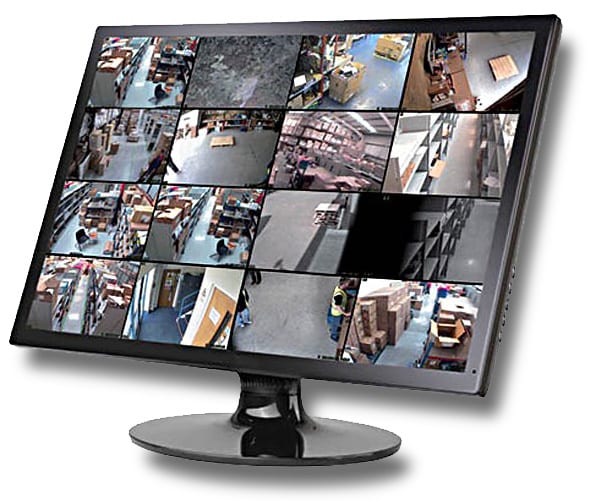 Closed circuit television (CCTV) systems monitor and record activity anywhere in and around your business. Monitor loading areas, supply rooms, offices, cash registers – any area where security and property protection is important.
Multiple cameras can cover wide areas or provide wide-angle and close-up views of the same area. Cameras can be visible or hidden, and record in black and white, full color or in complete darkness. The video feed can be monitored on a LCD and/or recorded for safekeeping.
Video recorders can be set up to record continuously, on a schedule, or with motion detection. Video can stored on DVRs or VHS tape. They can even be reviewed remotely with an internet connection. The stored video data is valuable when a loss occurs because it can be used as evidence by law enforcement.
Call 313 882 SAFE. or visit our showroom at 19261 Mack Avenue, Grosse Pointe, MI 48236. (MAP) to see all of our systems in use. Our staff will demonstrate how monitoring and alarm systems can provide safety and peace of mind.